Madre sur Fleury
Restaurants
Ahuntsic and North of the Island
Same winning formula, same great taste: Madre sur Masson chef-owner Mario Navarrete puts his special Peruvian twist on classic and inventive French food at Madre sur Fleury, a popular French bistro featuring classic and modern Latin influences.
A tribute to his mother's cooking, Madre sur Fleury serves up Peruvian-French fusion cuisine with flair. Chorizo scallops, tuna tataki, lamb shank and more headline a seasonal, market-fresh menu.
There's no pretention at Madre sur Fleury: the simple décor of this modern bistro adds to the intimate atmosphere. Wooden tables, comfy chairs and large chalkboards displaying the menu du jour set the scene for a prime casual dining experience. What's more, the dining room can be reserved in its entirety for private functions.
Capacities
Capacity of the largest private room: 40
Group capacity: 40
Schedule
Mon, Tue, Wed, Thu, Fri, Sat, 5:30 p.m. to 10 p.m.<br />Closed: June 24, July 1, Dec 24, 25 and Jan 1.
Characteristics
Menu for Groups
Reservation of the Entire Restaurant
Liquor permit
Pricing
$20 to $45 - 3-course meal at night
Types of cuisine
Latin America
North America
Québec
Madre sur Fleury
124 Fleury Street West
Montréal, QC H3L 1T4

info@restaurantmadre.com
Ahuntsic and North of the Island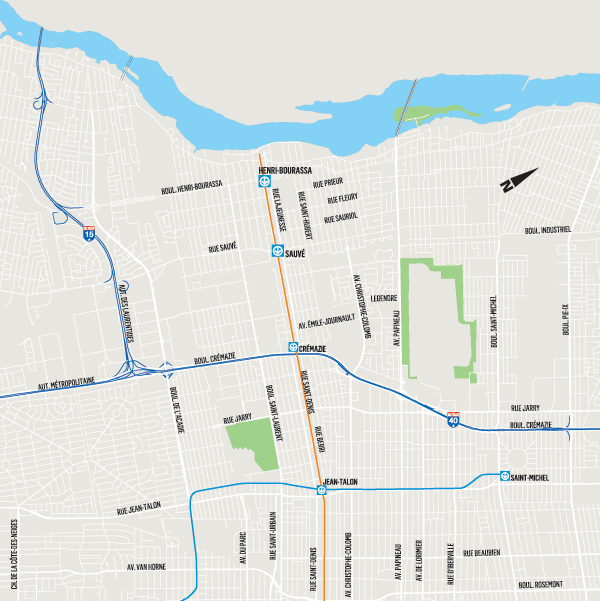 EN Credit @ Jean-François Hétu