Marcus
Restaurants
Downtown - Golden Square Mile
Located at the lavish Four Seasons Hotel Montréal, Marcus is a refined restaurant known for its locally sourced cuisine.
Chef Marcus Samuelson elaborates a cuisine that tastes familiar yet has an exotic edge. While mainly focused on seafood and a raw bar, the menu offers a vast selection of crave-worthy food such as beef tartare and seasonal vegetables.
Designed by Atelier Zébulon Perron, the space exudes warmth with brass, marble, and honey-colored wood. Whether you cozy up in a corner or sit at the bar, you'll have a view into the bustling kitchen.
Enjoy an afternoon drink and bite on the terrace overlooking the downtown core and the sparkling city skyline. Marcus isn't just for special events; it's an experience for Montréalers at heart.
Schedule
Mon, Tue, Wed, Thu, Fri, 6:30 a.m. to 10:30 a.m.; Sun, Sat, 6:30 a.m. to 3 p.m.; Mon, Tue, Wed, Thu, Fri, 11:30 a.m. to 3 p.m.; Daily, 5:30 p.m. to 11:30 p.m.
Brunch: Saturday and Sunday, 10:30 a.m. to 3 p.m.
Marcus
1440 de la Montagne Street
Montréal, QC H3G 1Z5


Downtown - Golden Square Mile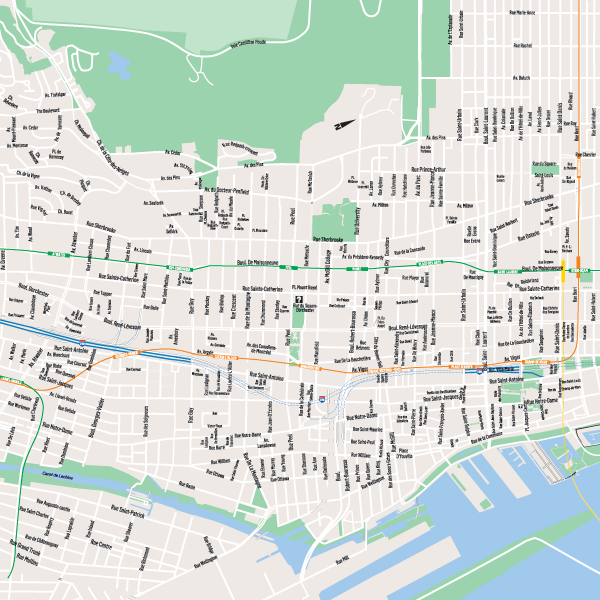 Four Seasons Hôtel Montréal
Four Seasons Hôtel Montréal
© Alison Slattery - Two Food Photographers - Tourisme Montréal
Four Seasons Hôtel Montréal