Hilton Garden Inn Montréal Midtown
Located in a booming sector of the Côte-des-Neiges district, minutes from downtown and Montréal-Trudeau International Airport, the Hilton Garden Inn Montreal Midtown will appeal to both business and leisure travelers. 
With direct access to major highways and the metro, the hotel is an ideal starting point for you to easily discover the best of what Montréal has to offer.
The hotel provides all the modern, favored amenities such as free Wi-Fi, a business center, a state-of-the-art exercise room and an indoor pool. Its rooms, suites and apartments featuring contemporary urban decor are comfortable and convenient, and some can even accommodate your pet friend.
A variety of dining options are available on site, including a bar, two restaurants, room service, a 24-hour small market, and a gourmet coffee shop.
Plus for events or receptions, the hotel offers a multifunctional banquet room, two meeting rooms and a pleasant outdoor garden-terrace.
Establishments No: 304683
Meeting planning capacity
Number of meeting rooms by capacity
Number of meeting rooms (under 150):

2

Number of meeting rooms (151 to 500):

1
Maximal capacity by configuration
Maximum capacity - theatre/cocktail:

370

Maximum capacity - banquet:

350

Maximum capacity - school:

215

Maximum capacity - auditorium:

370
Number of meeting rooms: 6

Surface area of the largest room: 409 m² / 4410 ft²

Total surface area for exhibition: 520 m² / 5600 ft²

Ceiling height: 5 m / 17 ft
Description
Low season
High season
Double Occupancy
from {{ 179 | currency(currentCurrency) }} to {{ 279 | currency(currentCurrency) }}
from {{ 189 | currency(currentCurrency) }} to {{ 289 | currency(currentCurrency) }}
Additional Person
{{ 20 | currency(currentCurrency) }}
{{ 20 | currency(currentCurrency) }}
Amenities
School groups welcome
Pets Allowed
Fitness centre
Concierge desk
Kitchenette
Child Care ($)
Internet in the room
Cot
Folding bed
Extended-stay
Indoor Pool
Room Service
Bar on site
Restaurant on site
Parking for Buses
Parking ($)
Characteristics
Number of rooms: 157
Number of suites: 37
Number of units with a kitchenette: 96
Total number of units: 290
Number of rooms with double beds: 92
Number of restaurants: 2
Number of bars: 1
Parking: $15
Hilton Garden Inn Montréal Midtown
6939 Decarie Street
Montréal, QC H3W 3E4


Airport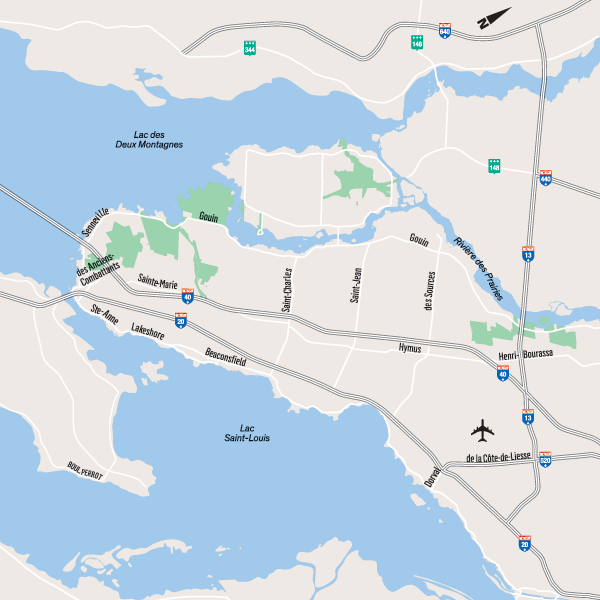 © Hilton Garden Inn & Homewood Suites Montreal Mid-Town
© Hilton Garden Inn & Homewood Suites Montreal Mid-Town
© Hilton Garden Inn & Homewood Suites Montreal Mid-Town
© Hilton Garden Inn & Homewood Suites Montreal Mid-Town
© Hilton Garden Inn & Homewood Suites Montreal Mid-Town
© Hilton Garden Inn & Homewood Suites Montreal Mid-Town