Sheraton Laval and Laval Convention Centre
Just 20 minutes from downtown Montréal and the Montréal-Trudeau International Airport, the Sheraton Laval and its Convention Centre are located in the heart of Laval and near highways 15 and 440. The property is within walking distance of Carrefour Laval and close to Place Bell and Centropolis with its shops, restaurants, and entertainment venues.
Comfortable and elegant, the hotel offers 244 rooms including 12 suites, and a variety of amenities including La Piazza restaurant/bar (open for breakfast, lunch, and dinner), an indoor heated pool, a whirlpool, sauna, the Link@Sheraton lounge, and the Amerispa health and beauty centre.
The Laval Convention Centre is home to 18 multi-purpose rooms appropriate for all kinds of events and offers the StarGroups booking service and full event planning services.
Meeting planning capacity
Number of meeting rooms by capacity
Number of meeting rooms (under 150):

15

Number of meeting rooms (151 to 500):

6

Number of meeting rooms (501 to 1000):

2

Number of meeting rooms (1000 and over):

1
Maximal capacity by configuration
Maximum capacity - theatre/cocktail:

1500

Maximum capacity - banquet:

1200

Maximum capacity - school:

960
Number of meeting rooms: 18

Surface area of the largest room: 1254 m² / 13500 ft²

Total surface area for exhibition: 3066 m² / 33010 ft²

Ceiling height: 7 m / 23 ft

Number of booths: 85
Description
Low season
High season
Double Occupancy
from {{ 149 | currency(currentCurrency) }} to {{ 299 | currency(currentCurrency) }}
from {{ 159 | currency(currentCurrency) }} to {{ 359 | currency(currentCurrency) }}
Additional Person
{{ 20 | currency(currentCurrency) }}
{{ 20 | currency(currentCurrency) }}
Amenities
Partial access for persons with disabilities
School groups welcome
Fitness centre
Spa Centre
Concierge desk
Opening windows
Internet in the room
Cot
Folding bed
Extended-stay
Indoor Pool
Room Service
Bar on site
Restaurant on site
Parking for Buses
Free Parking
Characteristics
Number of rooms: 230
Number of suites: 14
Total number of units: 244
Number of rooms with double beds: 121
Number of restaurants: 1
Number of bars: 1
Number of executive floors: 1
Sheraton Laval and Laval Convention Centre
2440 Highway des Laurentides
Laval, QC H7T 1X5

SAC@sheraton-laval.com
Laval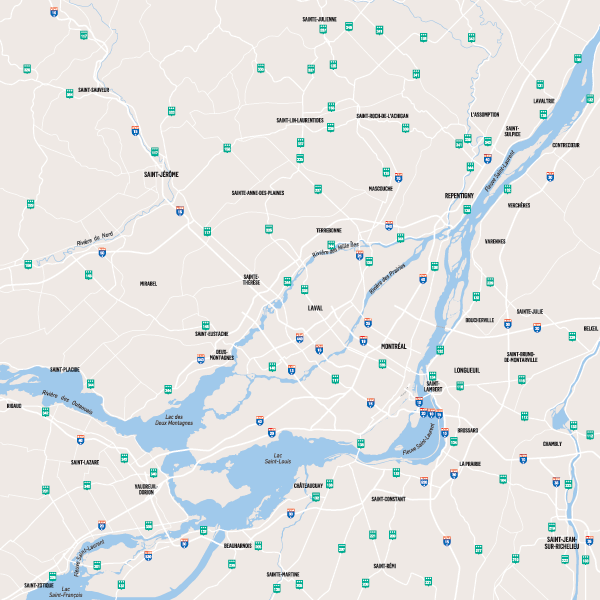 ©Sheraton Laval and Laval Convention Centre
©Sheraton Laval and Laval Convention Centre
©Sheraton Laval and Laval Convention Centre
©Sheraton Laval and Laval Convention Centre
©Sheraton Laval and Laval Convention Centre
©Sheraton Laval and Laval Convention Centre
©Sheraton Laval and Laval Convention Centre