Brasserie Le Pois Penché
Restaurants
Downtown - Golden Square Mile
Paris may be an ocean away, but the art of casual French bistro dining is not lost at Le Pois Penché in the heart of downtown Montréal.
The menu reads like a who's-who of Parisian comfort food favourites, with beloved classics the likes of steak tartare and duck confit in mustard sauce alongside an array of spectacular seafood platters. Boasting one of the most interesting wine collections in the city, Le Pois Penché offers an impressive selection of imported bottles and wines by the glass.  
This authentic Parisian brasserie delivers fine cuisine in simple opulence: plush red velvet, checkerboard floor tile, crystal chandeliers, large paintings and a blackboard listing the daily specials on the wall. In the middle, a large bar; around it, busy waiters flitting to and from, outfitted in the traditional white shirt, black vest and apron. French tradition, through and through.
Le Pois Penché's terrasse buzzes with animated conversation while its private banquet rooms reserve their splendour for group functions. Le Cellier, in particular, offers a sumptuous venue for events up to 70 guests, with vibrant Parisian settings by artist Pierre Pivet, a vaulted brick ceiling, and the restaurant's prized wine cellars displayed behind sleek glass panels. Connected to the brasserie, Salon Chez Swann, in the boutique hotel of the same name, is ideal for groups of 24 guests or less.
Capacities
Number of private rooms: 2
Capacity of the largest private room: 200
Group capacity: 120
Schedule
Mon, Tue, Wed, 11:30 a.m. to 10:30 p.m.; Thu, Fri, 11:30 a.m. to 11 p.m.; Sat, 10 a.m. to 11 p.m.; Sun, 10 a.m. to 10 p.m.
Saturday and Sunday brunch, from 10 a.m. to 5 p.m.
Characteristics
Wi-Fi
Menu for Groups
Reservation of the Entire Restaurant
Liquor permit
Private rooms
Terrace
Parking ($)
Pricing
$45 to $65 - 3-course meal at night
Types of cuisine
Specialties
Off the grill
Fish and seafood
Breakfast and brunch
Gluten-free dishes available
Vegetarian dishes available
Brasserie Le Pois Penché
1230 De Maisonneuve Blvd. West
Montréal, QC H3G 1M2

sales@lepoispenche.com
Downtown - Golden Square Mile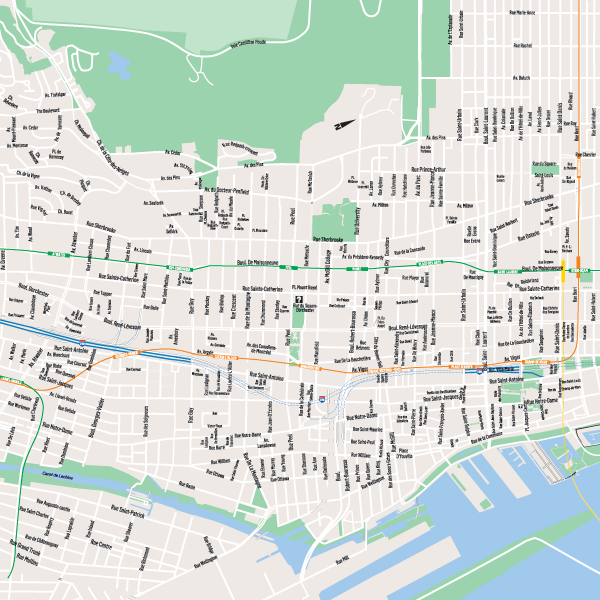 © Brasserie Le Pois Penché
© Tourisme Montréal - Marie Deschene
© Tourisme Montréal - Marie Deschene