Brasserie Le Pois Penché
Restaurants
Downtown - Golden Square Mile
Experience the essence of Parisian bistro dining at Le Pois Penché in downtown Montreal.
This authentic brasserie delights with French comfort classics like steak tartare and duck confit in mustard sauce. Indulge in spectacular seafood platters while savoring the impressive selection of imported wines.
The ambiance exudes elegance with plush velvet, crystal chandeliers, and daily specials written on a charming blackboard. In the middle, a large bar; around it, busy waiters flitting to and from, outfitted in the traditional white shirt, black vest and apron.
The bustling terrace invites lively conversation, while private banquet rooms offer a splendid setting for group events. Immerse yourself in French tradition and taste the best of Paris.
Capacities
Number of private rooms: 2
Capacity of the largest private room: 200
Group capacity: 120
Schedule
Mon, Tue, Wed, 11:30 a.m. to 10:30 p.m.; Thu, Fri, 11:30 a.m. to 11 p.m.; Sat, 10 a.m. to 11 p.m.; Sun, 10 a.m. to 10 p.m.
Saturday and Sunday brunch, from 10 a.m. to 5 p.m.
Characteristics
Wi-Fi
Menu for Groups
Reservation of the Entire Restaurant
Liquor permit
Private rooms
Terrace
Parking ($)
Pricing
$45 to $65 - 3-course meal at night
Types of cuisine
Specialties
Off the grill
Fish and seafood
Breakfast and brunch
Gluten-free dishes available
Vegetarian dishes available
Brasserie Le Pois Penché
1230 De Maisonneuve Blvd. West
Montréal, QC H3G 1M2

sales@lepoispenche.com
Downtown - Golden Square Mile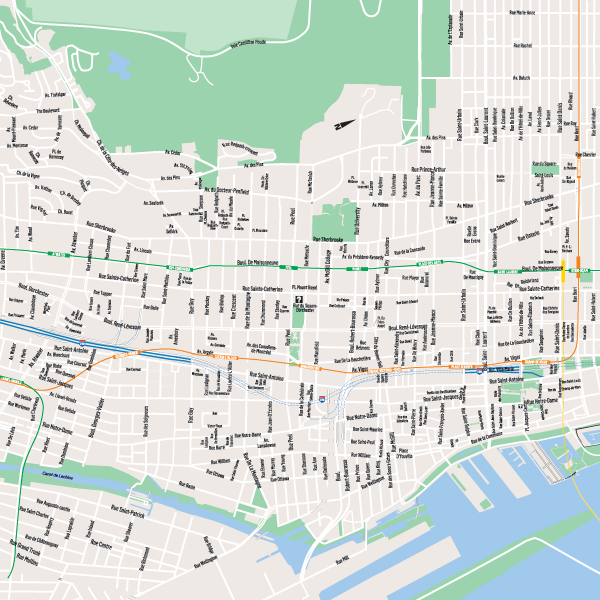 © Brasserie Le Pois Penché
© Tourisme Montréal - Marie Deschene
© Tourisme Montréal - Marie Deschene