Fiorellino (Laurier)
Restaurants
Mount Royal, Outremont and Westmount
Fiorellino Laurier invites you to savor authentic Italian eats in a bright and cheerful ambiance.
Its trendy Italian snack bar's menu features antipasti, from homemade salumis to carpaccio al pomodoro, exquisite homemade pasta and some of the best pizza in the city. Secondi options cover all carnivorous bases, including delicately grilled fish, chicken and steak.
The restaurant provides ample seating, including a welcoming booth-banquette along the entire wall. With warm hospitality and sincere service, Fiorellino is the perfect place for families and friends to enjoy a delicious meal.
Capacities
Number of private rooms: 1
Capacity of the largest private room: 300
Group capacity: 120
Schedule
Mon, Tue, Wed, Thu, Fri, 11:30 a.m. to 11 p.m.; Sun, Sat, 10 a.m. to 11 p.m.
Closed: Dec 25.
Characteristics
Wi-Fi
Menu for Groups
Liquor permit
Private rooms
Parking ($)
Pricing
$45 to $65 - 3-course meal at night
Types of cuisine
Specialties
Fish and seafood
Breakfast and brunch
Gluten-free dishes available
Vegetarian dishes available
Fiorellino (Laurier)
381 Laurier Avenue West
Montréal, QC H2V 2K3


Mount Royal, Outremont and Westmount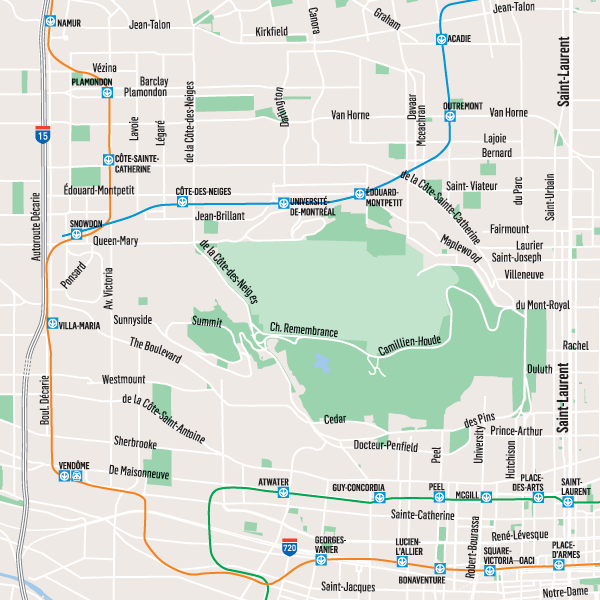 © Fiorellino Snack Bar - Ristorante - Outremont
© Fiorellino Snack Bar - Ristorante - Outremont
© Fiorellino Snack Bar - Ristorante - Outremont
© Fiorellino Snack Bar - Ristorante - Outremont