Restaurant de l'ITHQ
Restaurants
Plateau-Mont-Royal and Mile End
A leader in culinary training in Quebec, the Restaurant de l'ITHQ is a top learning environment for students who are finishing the ITHQ's culinary and restaurant service programs.
Executive chef, Karine Beauchamp and pastry chef, Éric Champagne offer a menu of modern and refined cuisine, highlighting products and ingredients from Québec's vast terroir, including wine selected locally and from across the country.
Concerned about using practices that limit its ecological footprint, the Restaurant de l'ITHQ is listed in Tourisme Montréal's directory of eco-responsible restaurants, adhering to the Aliments du Québec au Menu and the Ocean Wise programs.
Capacities
Number of private rooms: 1
Capacity of the largest private room: 65
Group capacity: 60
Schedule
Tue, Wed, Thu, Fri, Sat, 6 p.m. to 9 p.m.; Mon, Tue, Wed, Thu, Fri, noon to 1:30 p.m.; Mon, Tue, Wed, Thu, Fri, 7 a.m. to 9 a.m.; Sun, Sat, 7:30 a.m. to 9:30 a.m.
Closed: Good Friday, Easter, Easter Monday, Victoria Day, June 24, July 1, Labour Day, Thanksgiving, Dec 24, 25, 26 and Jan 1.
Characteristics
Partial access for persons with restricted physical ability
Wi-Fi
Menu for Groups
Reservation of the Entire Restaurant
Liquor permit
Terrace
Parking ($)
Pricing
$45 to $65 - 3-course meal at night
Types of cuisine
Specialties
Breakfast and brunch
Vegetarian dishes available
ICI on recycle +
Green Policy
Restaurant de l'ITHQ
3535 Saint-Denis Street
Montréal, QC H2X 3P1

restaurant@ithq.qc.ca
Plateau-Mont-Royal and Mile End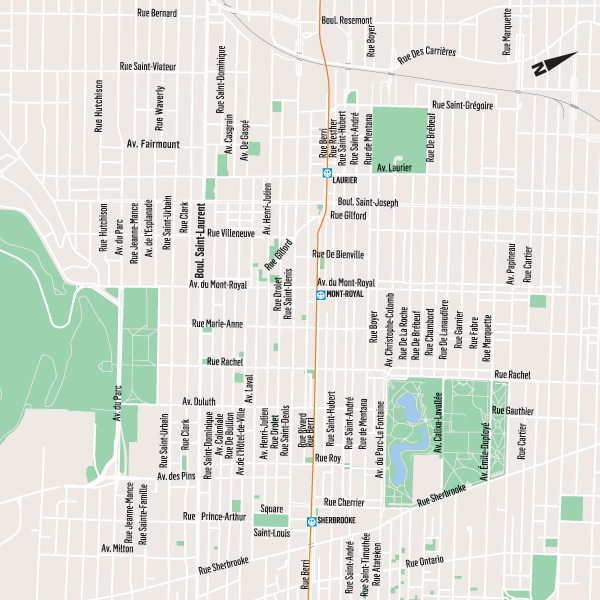 © Tourisme Montréal - Marie Deschene