Alt Hotel Montreal
Hotels with meeting space
Les Quartiers du Canal - Griffintown
Not your conventional place to stay, the ALT Hotel Montréal takes accommodation in a new direction, offering affordable luxury in Montréal's trendy Griffintown neighbourhood.  
This contemporary 154-room property features a fantastic location, superb views and intelligent rooms for business and leisure travellers. Free, ultra-fast Wi-Fi, ergonomic workstations and spa-style bathrooms with rainfall showers are just a few of the perks provided by this family-friendly hotel adjacent to popular restaurants and attractions.
Feel free to sleep in: at ALT Hotels, there is no set checkout time. It's a good thing, too, given the ultra-comfortable "cloud" beds draped in soft Egyptian cotton and bamboo linen, goose down comforters and duvet pillows. You may have a hard time getting out of bed!
Comfort and convenience are the order of the day at ALT Hotel Montréal, from the grab-and-go ALTcetera snack counter and bar in the lobby to indoor parking with charging stations to a well-equipped gym open day and night. The covered 7th floor terrace offers a cozy nook in which to kick back, relax, and drink in the city views.
With well-equipped multifunctional rooms and spaces bathed in natural light, the ALT welcomes private or corporate functions from 10 to 180 guests in style.
Establishment No: 273151
Meeting planning capacity
Number of meeting rooms by capacity
Number of meeting rooms (under 150):

7

Number of meeting rooms (151 to 500):

1
Maximal capacity by configuration
Maximum capacity - theatre/cocktail:

120

Maximum capacity - banquet:

100

Maximum capacity - school:

72

Maximum capacity - auditorium:

120
Number of meeting rooms: 8

Surface area of the largest room: 186 m² / 2010 ft²

Total surface area for exhibition: 409 m² / 4410 ft²

Number of booths: 10
Characteristics
Partial access for persons with restricted physical ability
Wi-Fi
Audiovisual
Electricity and Telephone
Storage Space
Loading Platform
Caterer - Exclusive
Parking ($)
Green Key
Bienvenue Cyclistes!
Alt Hotel Montreal
120 Peel Street
Montréal, QC H3C 0L8

reservations.montreal@althotels.ca
Les Quartiers du Canal - Griffintown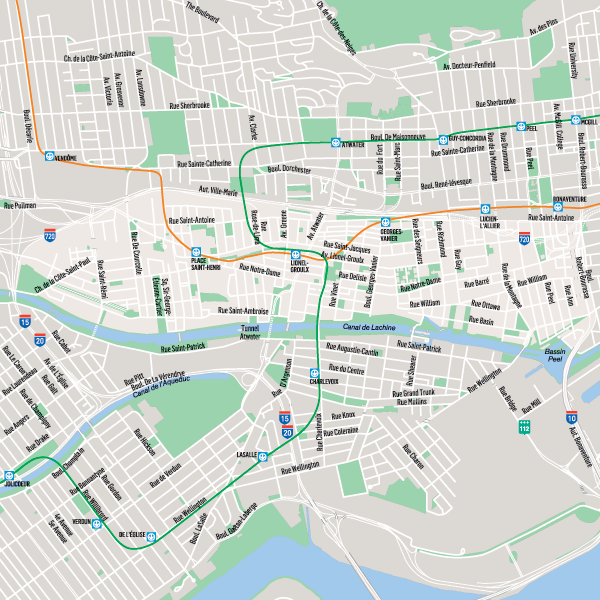 © ALT Hotel Montréal Griffintown
© ALT Hotel Montréal Griffintown
© ALT Hotel Montréal Griffintown