Casino de Montréal
Offsite Venues
Parc Jean-Drapeau
Located only minutes from the city centre, the emblematic Casino de Montréal is a shimmering, effervescent oasis of gastronomy, entertainment and more. A venue beyond compare, the possibilities for entertaining groups are endless!  
The Casino's bars are ideal for a casual event or a cocktail buffet. Watch the big game or customize your event with your own video projection on the multimedia wall while sipping a signature cocktail, created specially for your event by the Casino's mixologists.  
Featuring a wide array of world-class entertainment, the Cabaret du Casino is a fully customizable hall with cutting-edge 3D sound and lighting installations, and excellent sightlines. Enjoy a performance as part of a regular dinner-show package or customize your own event, from the decor to the menu. 
The Casino's spectacular restaurants provide inviting atmospheres and have everything you need to delight and amaze your guests. The Terrace le Jardin offers creative cocktails and snacks in a lively, festive outdoor atmosphere. 
No matter the size of group or type of function, the Casino de Montréal has the space and services you need to create a memorable event. Thanks to the many packages offered, you will certainly find the winning combination.
Meeting planning capacity
Number of meeting rooms by capacity
Number of meeting rooms (under 150):

6

Number of meeting rooms (151 to 500):

2

Number of meeting rooms (501 to 1000):

1

Number of meeting rooms (1000 and over):

1
Maximal capacity by configuration
Maximum capacity - theatre/cocktail:

800

Maximum capacity - banquet:

340

Maximum capacity - auditorium:

820
Number of meeting rooms: 1

Surface area of the largest room: 10 m² / 110 ft²

Total surface area for exhibition: 10 m² / 110 ft²

Number of booths: 20
Characteristics
Total access for persons with disabilities
Wi-Fi
Audiovisual
Electricity and Telephone
Loading Platform
Caterer - Exclusive
Parking for Buses
Free Parking
Casino de Montréal
1 du Casino Avenue
Montréal, QC H3C 4W7


Parc Jean-Drapeau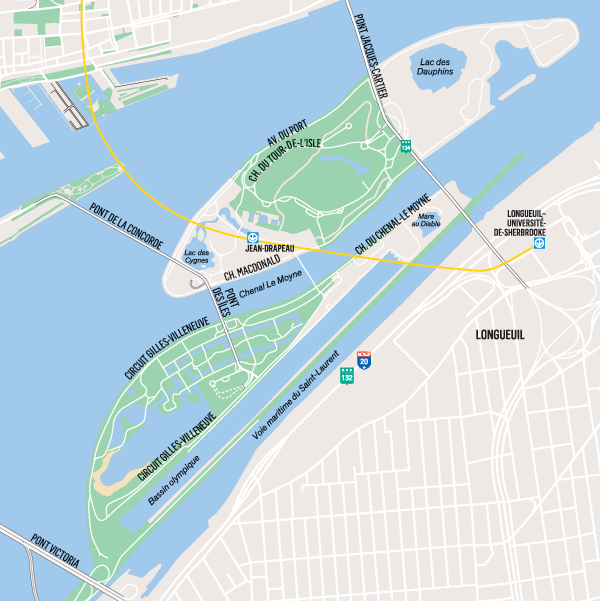 © Société des Casinos du Québec
© Société des casinos du Québec
© Société des casinos du Québec
© Société des casinos du Québec
© Société des casinos du Québec
© Société des casinos du Québec