Biosphère – Space for Life
Offsite Venues
Parc Jean-Drapeau
The Belvedere is located on the 4th floor of the Biosphere, overlooking the île Sainte-Hélène. This majestic all-concrete platform can accommodate up to 250 people for your most spectacular events. The view of the Parc Jean-Drapeau and the surrounding nature is breathtaking.
The Biosphère conference room is ideal for small groups looking for an inspiring place for training, meetings or work retreats. Fully fenestrated and equipped with all amenities, it also has an adjoining terrace.
Located on the 5th floor of the Biosphere, the panoramic room and its ceiling to floor windows offer a spectacular view of Parc Jean-Drapeau and downtown Montreal. This room has a refined look and is equipped with comfortable sofas.
Meeting planning capacity
Number of meeting rooms by capacity
Number of meeting rooms (under 150):

3

Number of meeting rooms (151 to 500):

1
Maximal capacity by configuration
Maximum capacity - theatre/cocktail:

250

Maximum capacity - banquet:

150

Maximum capacity - school:

25

Maximum capacity - auditorium:

50
Number of meeting rooms: 3

Surface area of the largest room: 502 m² / 5410 ft²

Total surface area for exhibition: 733 m² / 7900 ft²
Characteristics
Access for persons with restricted physical ability
Accompanying Leisure Card (CAL)
Audiovisual
Parking ($)
Biosphère – Space for Life
160 Tour-de-l'Isle Road
Île Sainte-Hélène
Montréal, QC H3C 4G8

webespacevie@montreal.ca
Parc Jean-Drapeau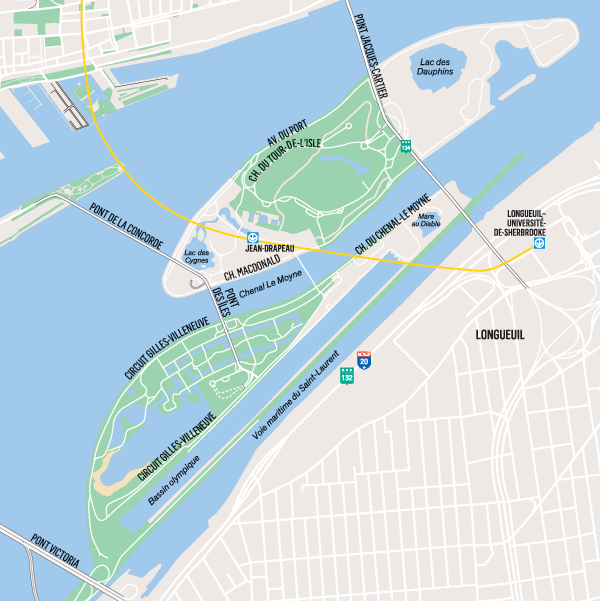 © Jean-François Savaria - Tourisme Montréal
© Environnent et Climate Change Canada
© Environment and Climate Change Canada