Le Cabaret du Casino
Offsite Venues
Parc Jean-Drapeau
There are nights out in the town, and then there are nights out at the Cabaret du Casino! An extraordinary venue with exceptional acoustics, you'll be treated to an evening of entertainment and hospitality you won't soon forget!
Featuring a wide array of world-class entertainment, this versatile hall is the place to go for shows, lunch and dinner, unique concerts, and even boxing galas. What's more, there isn't a bad seat in the house: a tiered floor plan and swivel chairs provide excellent sightlines from anywhere in the room.  
You don't go to the Cabaret du Casino to see a show, you go to live one! The first hall in Québec to have 3D sound installations, the Cabaret du Casino treats its audiences to a multi-sensorial journey, exceptional in every way.
The quality of the performers is echoed by the culinary ingenuity of the Chef and his team, whose finesse and creativity put forth delectable dishes as exciting and thrilling as the performances on stage.  
Dreaming of a memorable evening, tailored to your needs? The Casino will set up the Cabaret according to your specifications: corporate event, fundraiser, cocktail buffet or reception. Let its team help you plan the event you've always dreamt of.
Meeting planning capacity
Number of meeting rooms by capacity
Number of meeting rooms (1000 and over):

1
Maximal capacity by configuration
Maximum capacity - theatre/cocktail:

820

Maximum capacity - banquet:

520
Number of meeting rooms: 1
Characteristics
Access for persons with restricted physical ability
Parking for Buses
Free Parking
Le Cabaret du Casino
1 du Casino Avenue
Montréal, QC H3C 4W7


Parc Jean-Drapeau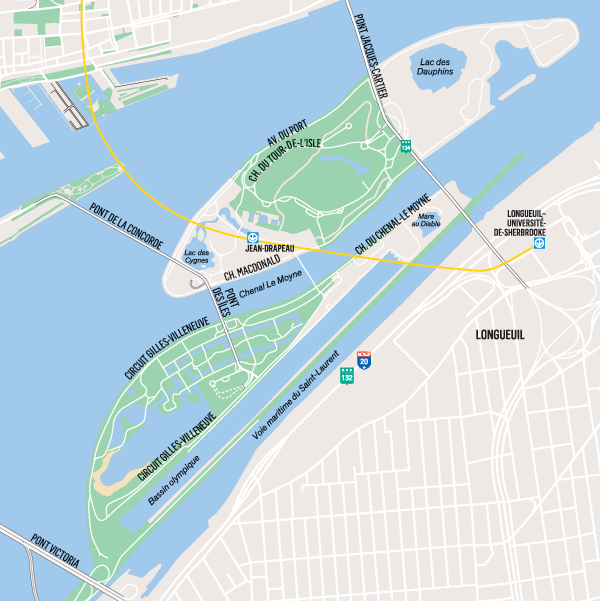 © Société des Casinos du Québec
© Société des Casinos du Québec