Jardin botanique – Space for Life
Offsite Venues
Olympic District
Henry-Teuscher Auditorium is a vast and elegant Art Deco auditorium wonderfully suited to cultural events (concerts, performances) and corporate events (conferences, seminars, fundraisers). The facilities include a 60 m2 stage and sophisticated technical equipment for all your sound and lighting needs.
Located on the site of the Jardin botanique, the Marquee offers an exceptional setting for private or corporate events. Its versatility makes many different configurations possible.
The Reception Centre is a large and luminous space that can accommodate to a wide variety of uses, whether you're planning a cocktail party, a concert or an awards ceremony.
The Frédéric Back Tree Pavilion is an innovative space dedicated to trees characterized by its architecture, particularly its windows, which offer a lovely view of the Arboretum, and its small terrace overlooking the pond
Able to accommodate up to 60 people in a cocktail setting, the Hospitality Greenhouse offers a typical experience of the Botanical garden.
Meeting planning capacity
Number of meeting rooms by capacity
Number of meeting rooms (under 150):

5

Number of meeting rooms (151 to 500):

4
Maximal capacity by configuration
Maximum capacity - theatre/cocktail:

225

Maximum capacity - banquet:

125

Maximum capacity - auditorium:

282
Number of meeting rooms: 5

Surface area of the largest room: 412 m² / 4440 ft²

Total surface area for exhibition: 790 m² / 8510 ft²
Characteristics
Partial access for persons with restricted physical ability
Accompanying Leisure Card (CAL)
Audiovisual
Loading Platform
Caterer - Your Choice
Parking for Buses
Parking ($)
Jardin botanique – Space for Life
4101 Sherbrooke Street East
Montréal, QC H1X 2B2


Olympic District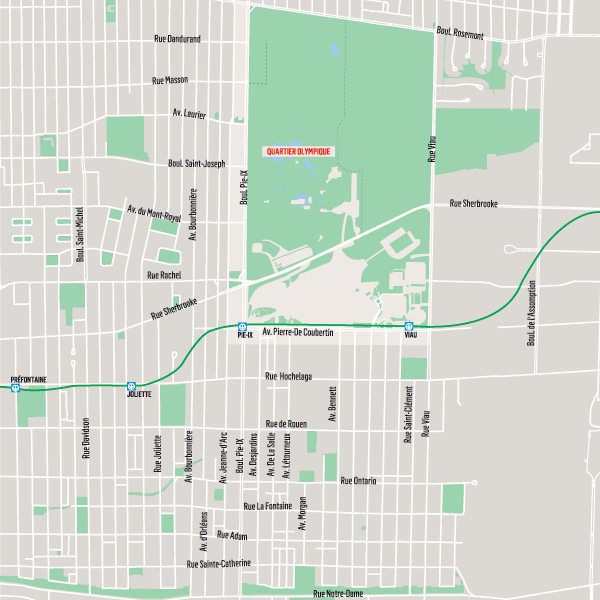 © Tourisme Montréal - Marie Deschene
© Jardin botanique de Montréal – Montréal Space for Life - Raymond Jalbert
© Jean-François Savaria - Tourisme Montréal
© Jean-François Savaria - Tourisme Montréal
© Tourisme Montréal - Marie Deschene