The Segal Centre for Performing Arts
Offsite Venues
Mount Royal, Outremont and Westmount
Set in Montréal's west end, The Segal Centre for the Performing Arts brings the world's best to its Montréal stage while offering a stellar contemporary venue for events and functions.
Home to the award-winning 306-seat Segal Theatre, Studio, CinemaSpace and three cocktail reception halls, the Segal is uniquely equipped to host gatherings of all types, large and small.
The Segal Studio is a versatile, multi-purpose space for up to 200 guests that can transform into a dining space, dance studio, or lecture hall. When combined with the Lobby, the space expands into a bright, welcoming venue for up to 500 guests in a variety of configurations.
The cozy and comfortable ArtLounge with a full kitchen and bar is ideal for an intimate gathering of up to 100 people.
The CinemaSpace, a 77-seat, high-definition digital screening room, is perfectly appointed for private gatherings, film premieres, mini festivals, workshops, launches, acoustic concerts and close-circuit broadcasts.
Event services include Front of House and Box Office, specialty catering, bar and more. Indoor and outdoor parking can be arranged.
Meeting planning capacity
Number of meeting rooms by capacity
Number of meeting rooms (under 150):

3

Number of meeting rooms (151 to 500):

2

Number of meeting rooms (501 to 1000):

1
Maximal capacity by configuration
Maximum capacity - theatre/cocktail:

306

Maximum capacity - auditorium:

306
Number of meeting rooms: 3
Characteristics
Access for persons with restricted physical ability
Accompanying Leisure Card (CAL)
Wi-Fi
Audiovisual
Electricity and Telephone
Loading Platform
Caterer - Exclusive
Parking for Buses
Cooperatives and non-profit organizations
The Segal Centre for Performing Arts
5170 de la Côte-Sainte-Catherine Road
Montréal, QC H3W 1M7

info@segalcentre.org
Mount Royal, Outremont and Westmount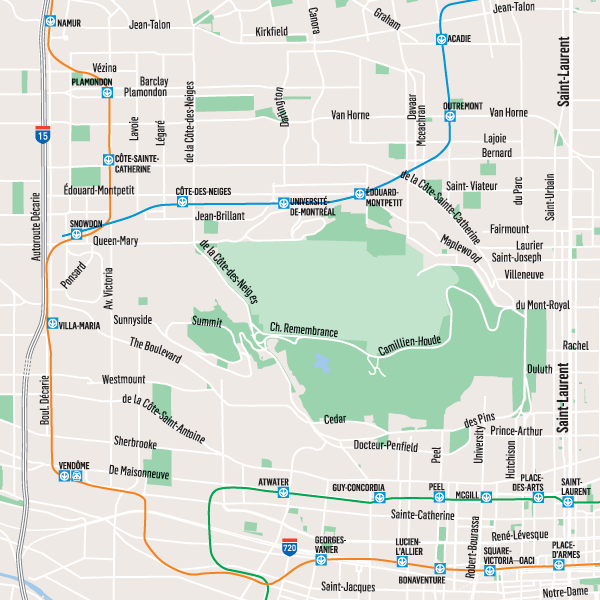 © Photo by Leslie Schachter