Parc Jean-Drapeau - Off-site Venues
Offsite Venues
Parc Jean-Drapeau
A spacious venue with large windows overlooking a lush landscape and the Montréal skyline, La Toundra Hall can host events for up to 350 people.
Located on île Notre-Dame in a wooded area of the Floralies Gardens, the Pavillon de la Jamaïque can accommodate 80 to 150 people for a variety of gatherings. 
Near by the Circuit Gilles-Villeneuve, the Espace Paddock and its modern and bright multi-purpose hall is a must in Montréal.
With a huge tent set up on an expansive quay leading to the lake,  the Terrasse du Lac is a fresh oasis in a country setting.
Meeting planning capacity
Number of meeting rooms by capacity
Number of meeting rooms (under 150):

1

Number of meeting rooms (151 to 500):

1

Number of meeting rooms (501 to 1000):

1

Number of meeting rooms (1000 and over):

1
Maximal capacity by configuration
Maximum capacity - theatre/cocktail:

2000

Maximum capacity - banquet:

800
Number of meeting rooms: 4

Surface area of the largest room: 1874 m² / 20180 ft²

Total surface area for exhibition: 1874 m² / 20180 ft²

Ceiling height: 3 m / 10 ft
Characteristics
Wi-Fi
Audiovisual
Electricity and Telephone
Caterer - Your Choice
Parking ($)
Parc Jean-Drapeau - Off-site Venues
Île Notre-Dame
Montréal, QC H3C 1A9

clientele@parcjeandrapeau.com
Parc Jean-Drapeau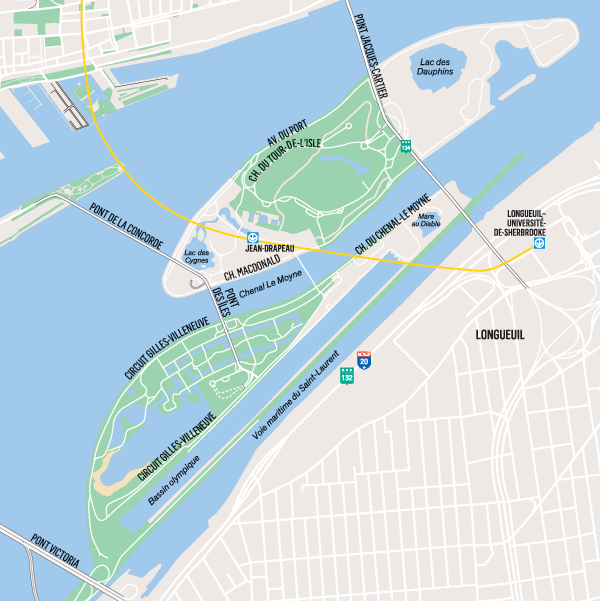 © Société du parc Jean-Drapeau
© Société du parc Jean-Drapeau
© Société du parc Jean-Drapeau
© Société du parc Jean-Drapeau
© Société du parc Jean-Drapeau